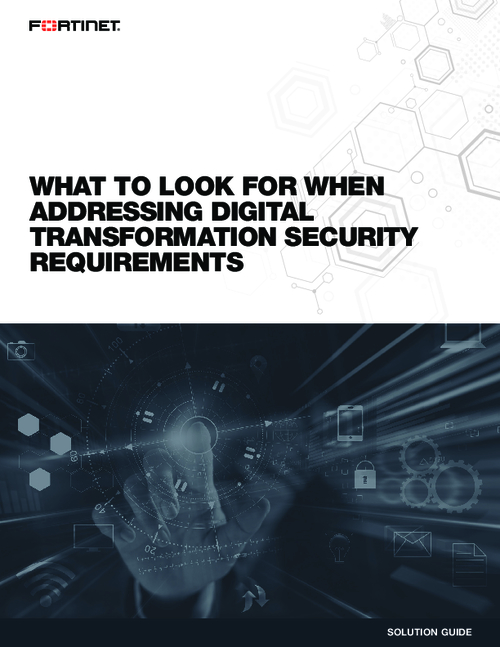 Digital transformation (DX) brings new capabilities to networks; it also introduces new risks. Previous-generation security solutions are no longer effective. To protect modern, distributed networks and evolving and expanding attack surfaces from a rising tide of sophisticated threats, organizations need an evolved security architecture.
Solutions should be integrated to share intelligence and immediately respond with automated countermeasures. The security infrastructure should offer visibility and control across the organization to simplify operations. And it should include cutting-edge capabilities like software-defined wide area networks (SD-WAN) to support the changing shape of organizations that are increasingly distributed across branches and remote sites.
Download this whitepaper to learn more about:
Ways to establish a modern security architecture that is built for digital transformation;
The complexities that increase as the attack surface expands;
Why automation and integration should go hand in hand.