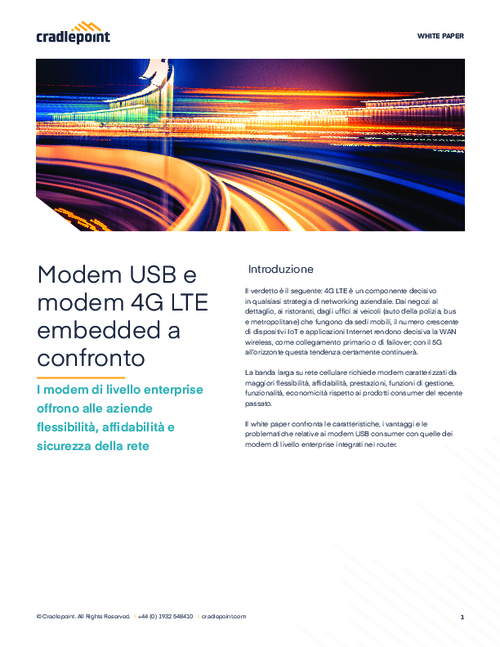 Enterprise-grade modems give organizations network flexibility, reliability and security.
The quickly expanding role of cellular-based broadband in enterprise networking has required modems that offer more flexibility, reliability, performance, management capabilities, functionality, and cost-effectiveness than the consumer-oriented products of yesteryear.
This Whitepaper from Cradlepoint compares the attributes, benefits, and challenges of consumer-grade USB modems versus enterprise-grade modems that are integrated and embedded into purpose-built routers.
This Whitepaper is in Italian