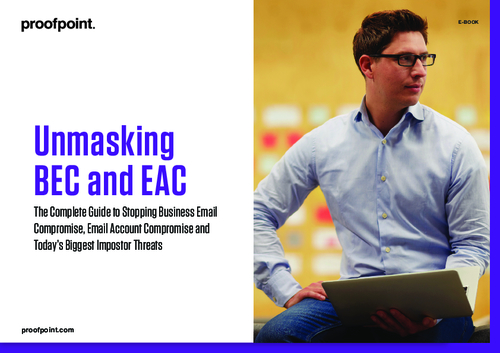 The Complete Guide to Stopping Business Email Compromise, Email Account Compromise and Today's Biggest Impostor Threats
Whether they result in fraudulent wire transfers, misdirected payments, diverted payrolls, supply-chain fraud or exposed personal data, BEC and EAC attacks are growing. The good news: these threats can be managed. With the right technology, tighter fiscal controls and a people-centric approach to stopping them, you can unmask BEC and EAC attacks before they reach your users.
This guide explains how BEC and EAC attacks work, why they're so effective and concrete steps you can take to keep your users safe.
Download the complete guide to stopping business email compromise, email account compromise and today's biggest impostor threats.