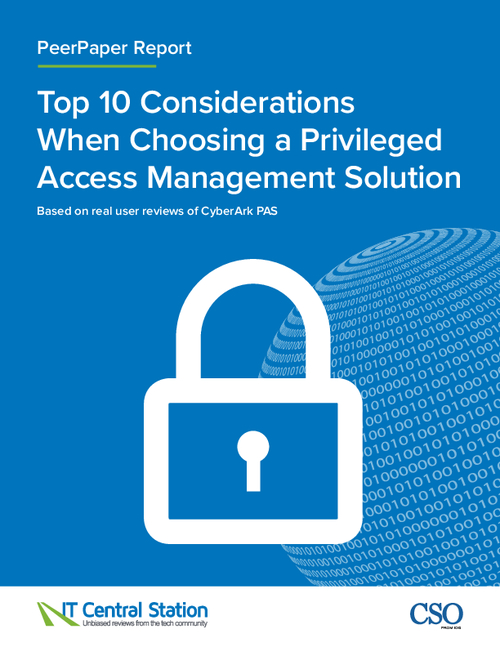 Privileged Access Management (PAM) is a critical element of any organization's security strategy. PAM is all about governing the access rights of highly privileged users, both human and non-human, who can administer key systems and applications - and potentially wreak havoc on a company's security posture if they are impersonated by attackers or malicious insiders.
A number of powerful PAM solutions are now on the market. Which one is right for your organization?
To answer this question, IT Central Station members offer their top 10 considerations when choosing a PAM solution. Their insights are based on their experiences with the CyberArk Privileged Access Security (PAS) solution.