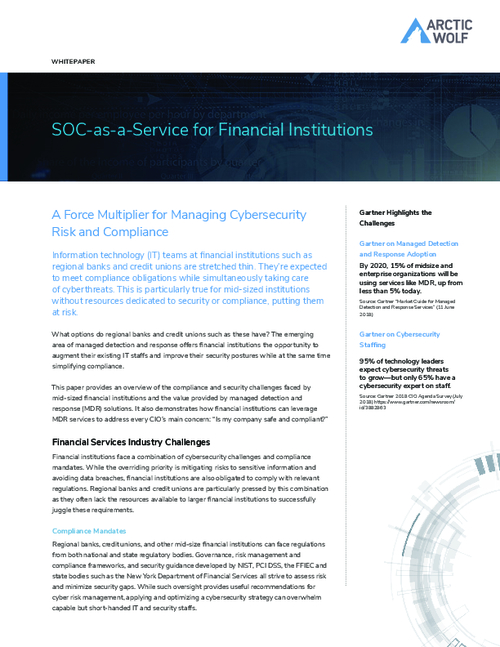 IT teams at regional banks and credit unions are stretched thin. They're expected to meet compliance obligations while simultaneously taking care of cyberthreats. This is particularly true for mid-sized institutions without resources dedicated to security or compliance, putting them at risk.
What options do regional banks and credit unions such as these have?
Download this white paper and learn how to:
Improve your ability to monitor, detect and respond;
Meet regulatory obligations;
Mitigate cybersecurity risk and ensure resilience.