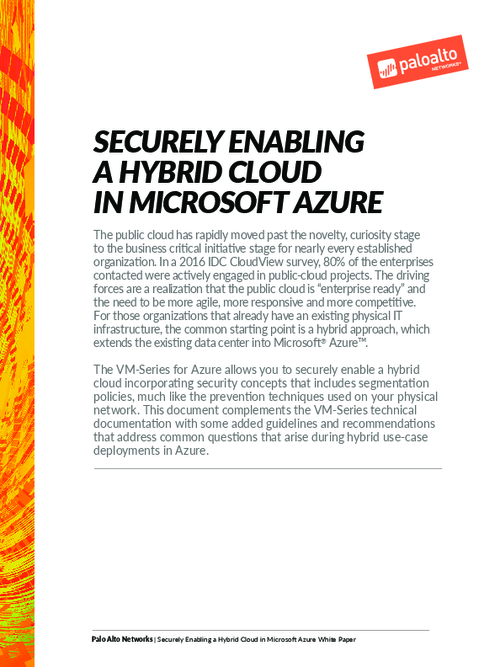 In a 2016 IDC CloudView survey, 80% of the enterprises contacted were actively engaged in public-cloud projects. The driving forces are a realization that the public cloud is "enterprise ready" and the need to be more agile, more responsive and more competitive. For those organizations that already have an existing physical IT infrastructure, the common starting point is a hybrid approach.
Download this whitepaper and learn:
Whether the hybrid cloud is a transition or an end state;
How to addresses security challenges in Azure;
The key processes to securely enabling your hybrid cloud in Azure.