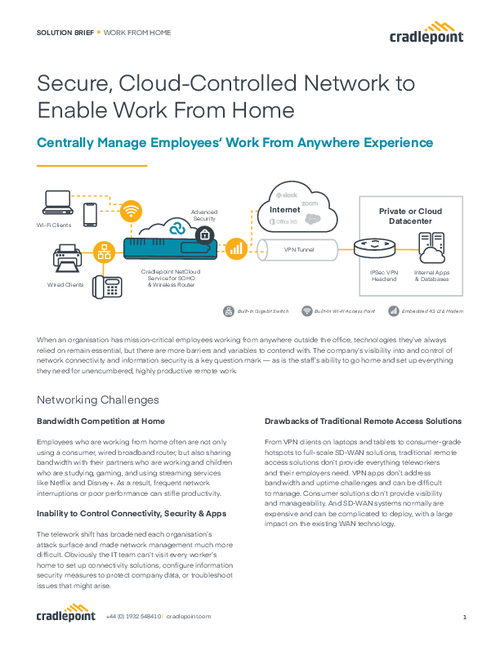 When an organisation has mission-critical employees working from anywhere outside the office, technologies they've always relied on remain essential, but there are more barriers and variables to contend with.
The company's visibility into and control of network connectivity and information security is a key question mark - as is the staff's ability to go home and set up everything they need for unencumbered, highly productive remote work.
Benefits of LTE-Enabled Network Solutions for Remote Work
Dedicated Enterprise Network
Centralised, Cloud-Based Management
Highly Flexible Network Security
Simple Deployment & Ample Scalability
Download this Solution Brief to learn more.