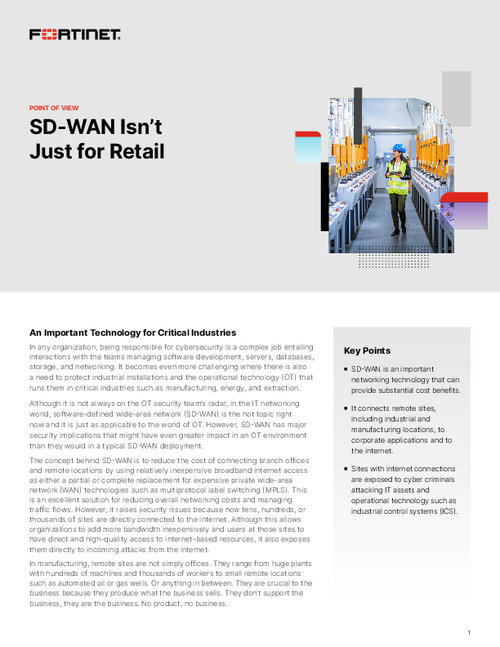 SD-WAN is an important networking technology that can provide substantial cost benefits. It connects remote sites, including industrial and manufacturing locations, to corporate applications and to the internet.
However, sites with internet connections are exposed to cyber criminals attacking IT assets and operational technology such as industrial control systems (ICS).
Download this whitepaper to learn how Secure SD-WAN solutions not only provide WAN savings but also furnish a single cybersecurity approach that reduces complexity and extends needed visibility and control deep into both the IT and the OT network.