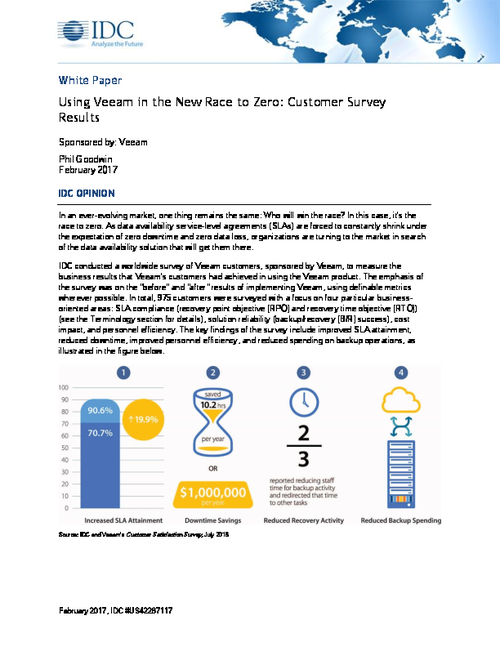 In an ever-evolving market, one thing remains the same: Who will win the race? In this case, it's the race to zero. As data availability service-level agreements (SLAs) are forced to constantly shrink under the expectation of zero downtime and zero data loss, organizations are turning to the market in search of the data availability solution that will get them there.
Download this survey of Veeam customers and learn how:
58% improved recovery performance;
54% improved reliability;
49% accelerated backup performance.