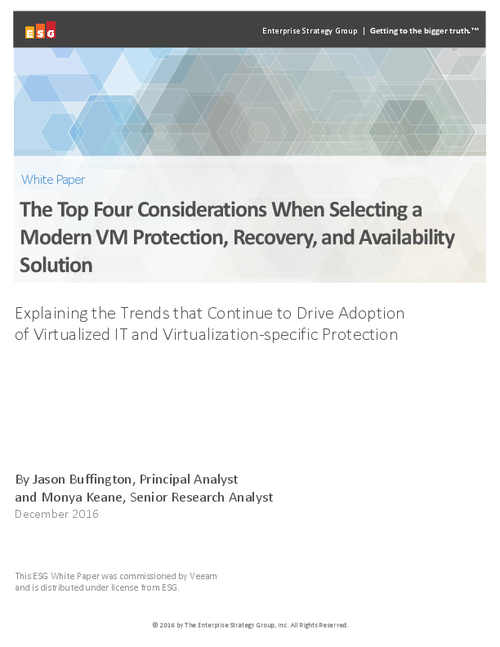 With so much of a typical IT infrastructure operating in a virtualized manner these days, IT organizations can experience a variety of challenges when protecting, recovering, and ensuring the availability of mission-critical platforms. Whenever IT modernizes any aspect of a specific production platform, it must also modernize the associated protection and recoverability mechanisms safeguarding the platform's availability.
Download this whitepaper and learn:
The most common cause of VM recovery failures;
How vAdmins are now protecting themselves;
What to look for in modern VM protection, recovery, and availability.