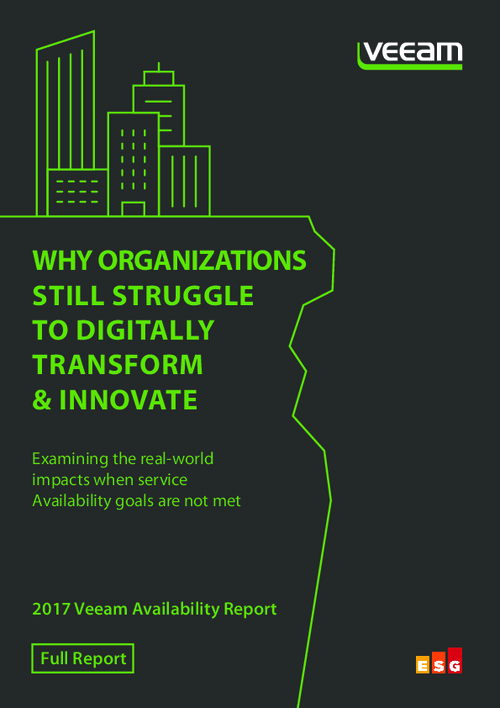 For businesses to achieve their digital transformation goals, IT teams must do an increasingly better job to ensure system availability and protection. In this survey of over 1,000 global IT decision makers, it was found that enterprises had a startling high amount of unreliably recoverable data within their organizations.
Download the report and learn its key-findings, such as:
82% of enterprises are facing a gap between user demand and what IT can deliver;
The 'Availability Gap' results in unplanned downtime costs averaging $21.8 million;
66% of enterprises admit that digital transformation initiatives are being held back by unplanned downtime.