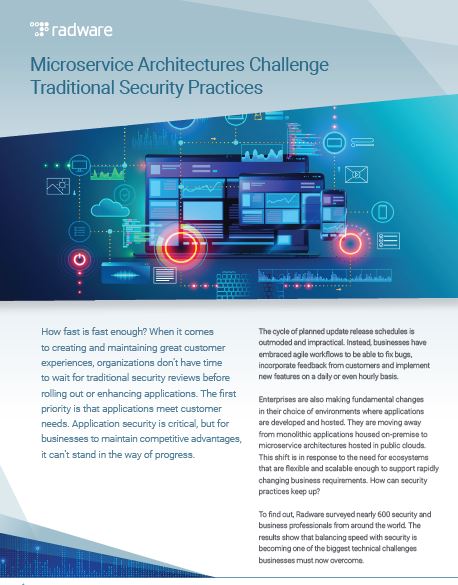 The cycle of planned update release schedules is outmoded and impractical. Instead, businesses have embraced agile workflows to be able to fix bugs, incorporate feedback from customers and implement new features on a daily or even hourly basis.
The mass Enterprise shift away from monolithic applications housed on-premise, to microservice architectures hosted in public clouds is in response to the need for ecosystems that are flexible and scalable enough to support rapidly changing business requirements.
Download this results report which explores the survey responses collected from Radware Security of nearly 600 security and business professionals from around the world and why they have identified the balance of speed and security as one of the biggest technical challenges businesses must now overcome.