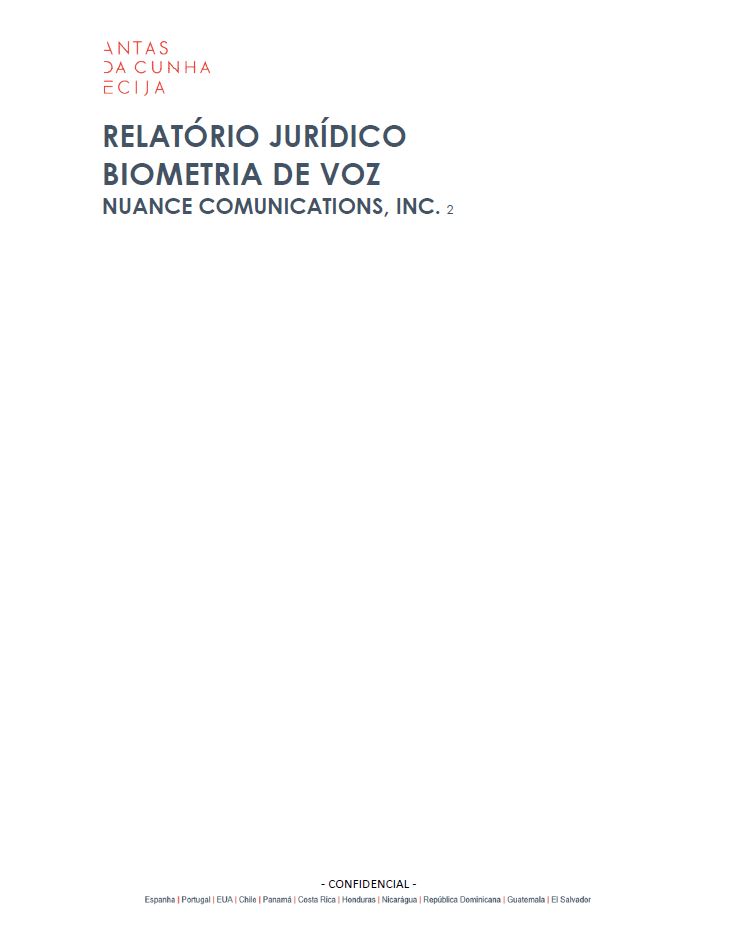 As technological developments occur faster than legislation, it is common for the implementation of innovative technology to unleash some legal gaps.
This report focuses on the Nuance Security Suite (NSS), a solution that extracts voice impressions to create a medium from which a customer identification process can be developed. This creates a better user experience and greater security for the authentication process. Download the report and learn about the possibility that voice printing may be able to be presented as valid evidence in a court case.
This report is in Portuguese.