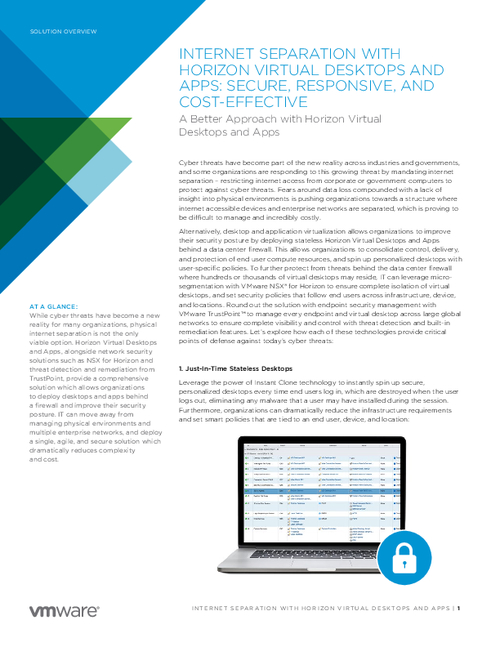 Cyber threats have become part of the new reality across industries and governments, and some organizations are responding to this growing threat by mandating internet separation - restricting internet access from corporate or government computers to protect against cyber threats. Fears around data loss compounded with a lack of insight into physical environments is pushing organizations towards a structure where internet accessible devices and enterprise networks are separated, which is proving to be difficult to manage and incredibly costly.
This solution sheet explains the importance of Horizon Virtual Desktops and Apps, alongside network security solutions such as NSX for Horizon.
Download this sheet to learn:
Just-In-Time Stateless Desktops;
URL Content Redirection;
VMware NSX for Horizon.