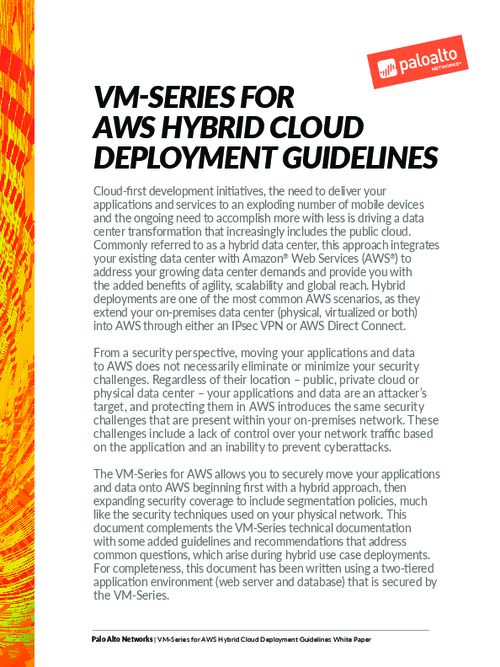 From a security perspective, moving your applications and data to AWS does not necessarily eliminate or minimize your security challenges. Regardless of their location - public, private cloud or physical data center - your applications and data are an attacker's target, and protecting them in AWS introduces the same security challenges that are present within your on-premises network. These challenges include a lack of control over your network traffic based on the application and an inability to prevent cyber attacks.
Download this whitepaper and learn how to:
Securely move your applications and data onto AWS;
Expanding security coverage to include segmentation policies;
Address challenges which arise during hybrid use case deployments.