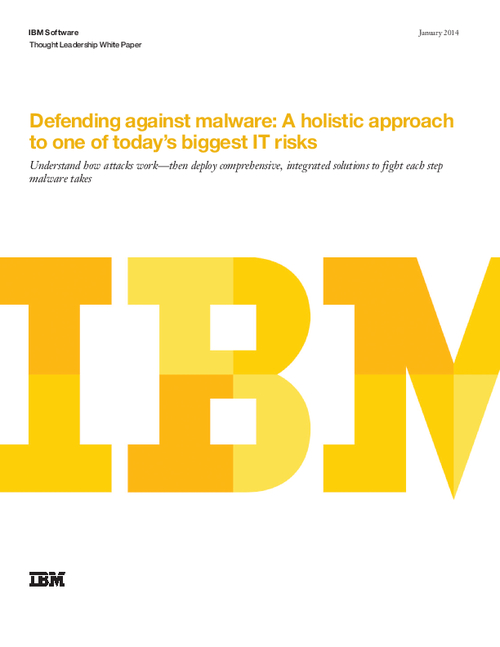 Malware is a costly fact of life. But fighting malware doesn't have to be a losing battle.
Even as their tactics evolve, malware attacks often employ familiar technologies and follow known paths through the IT environment. The quantity and sophistication of malware may have grown, but so have the available methods for defending against attacks. An integrated portfolio of solutions, each providing strong defense capabilities but all of them working together to enhance protection, is necessary.
Download this white paper to explore:
the anatomy of an attack;
how integrated solutions can work together to provide the necessary protection.