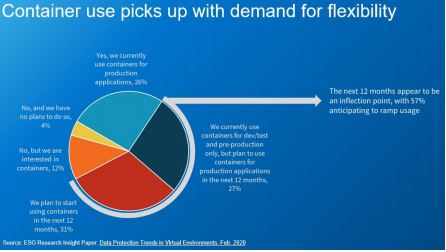 The cloud-native containerized applications that have emerged over the last decade were originally used for stateless web services. But today, cloud native applications have matured, and along with advanced container orchestrator capabilities, we are seeing customers deploy both stateless and stateful workloads in containers.
Download this whitepaper to learn more about:
The rise of cloud-native enterprise applications on premise and in cloud environments;
The rise of Kubernetes for automating deployment, scaling and management of containerized applications;
The benefits of using Dell EMC PowerProtect Data Manager with data protection for Kubernetes on VMware.