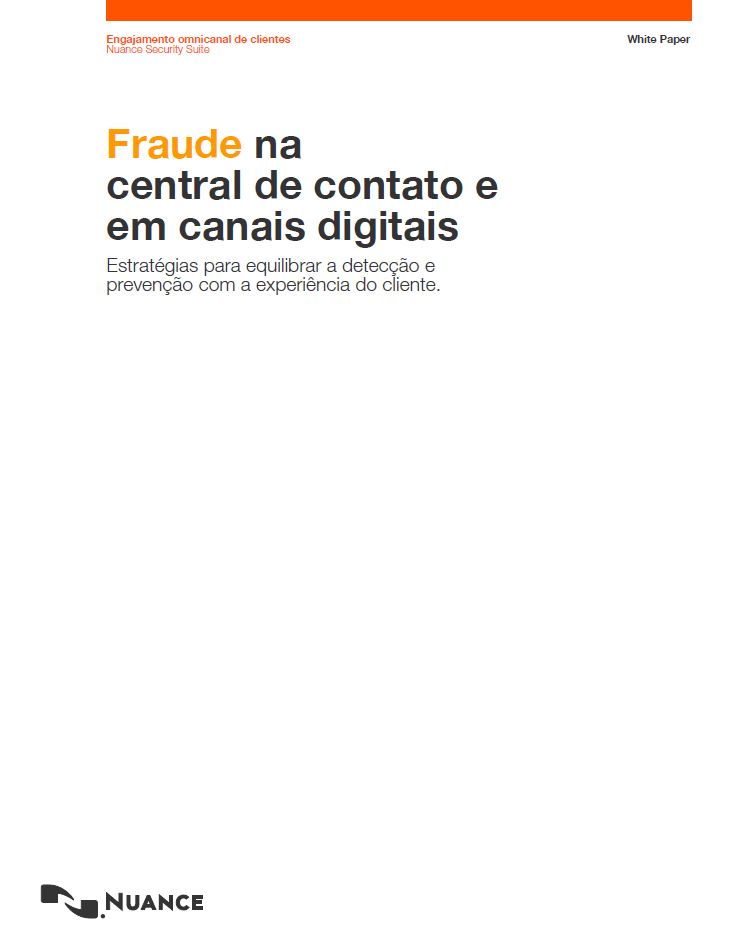 The contact center is the most vulnerable channel and the easiest target for thieves. The agent is usually the point of least resistance. Who's on the other end of the phone: a client or a scammer trying to access a client's account? Is it really the account holder or someone using social engineering techniques? These issues are critical to protecting and securing customers.
Download this white paper to learn about strategies companies are using to prevent fraud in their contact centers.
This white paper is in Portuguese.