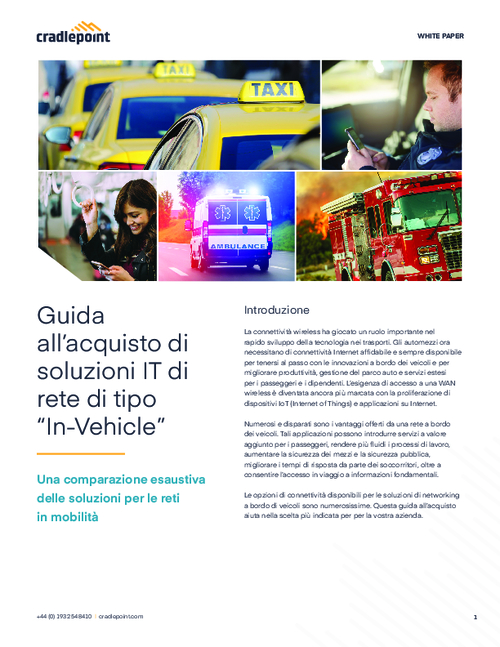 The continued expansion of digital technologies and applications in vehicle fleets has gone hand-in-hand with reliance on wireless technology. From mass transit and school buses to ambulances, police cruisers, and fire apparatuses to taxis, food trucks, and delivery vehicles, many fleets today cannot function without constant LTE connectivity everywhere they go.
This buyers' guide from Cradlepoint provides information about important features and key options for your organization to consider.
Download to learn more about Cradlepoint's in-vehicle routers in our endpoints center.
This Guide is in Italian