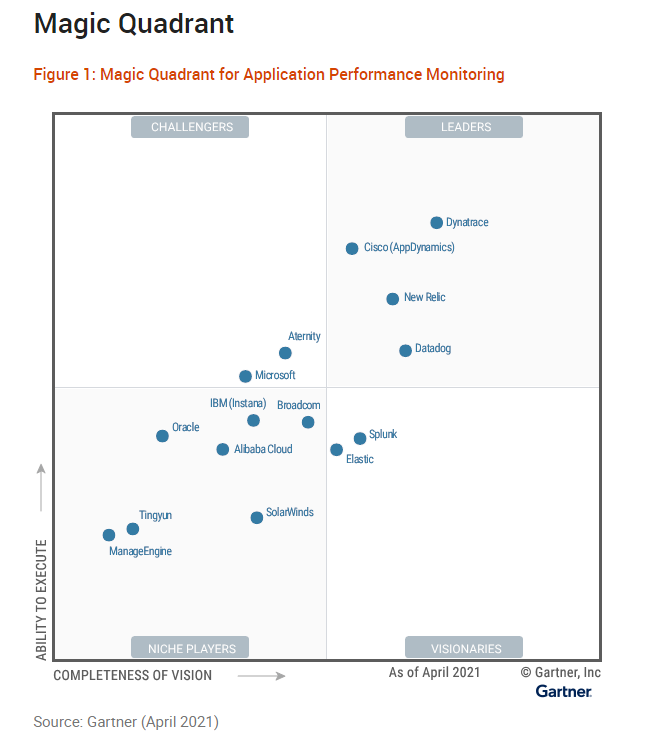 Gartner has recognized Splunk as a Visionary in the 2021 Gartner Magic Quadrant for Application Performance Monitoring (APM). With Splunk APM (formerly SignalFx Microservices APM™), Splunk takes a holistic and better approach to APM and Observability:
NoSample™ full-fidelity distributed tracing with infinite cardinality exploration
AI-driven directed troubleshooting
OpenTelemetry-based instrumentation
According to Gartner, "The continued growth in mobile, cloud-native applications and workload migrations from traditional data center to cloud architectures continues to fuel the APM market."
"The need for organizations to monitor modern applications running in hybrid and multicloud environments that generate large volumes of data and are not instrumented by traditional methods. This is referred to as observability, which is becoming more mainstream among Gartner customers."
Get your complimentary copy of the research to find out why Gartner has named Splunk a Visionary in the APM MQ report.