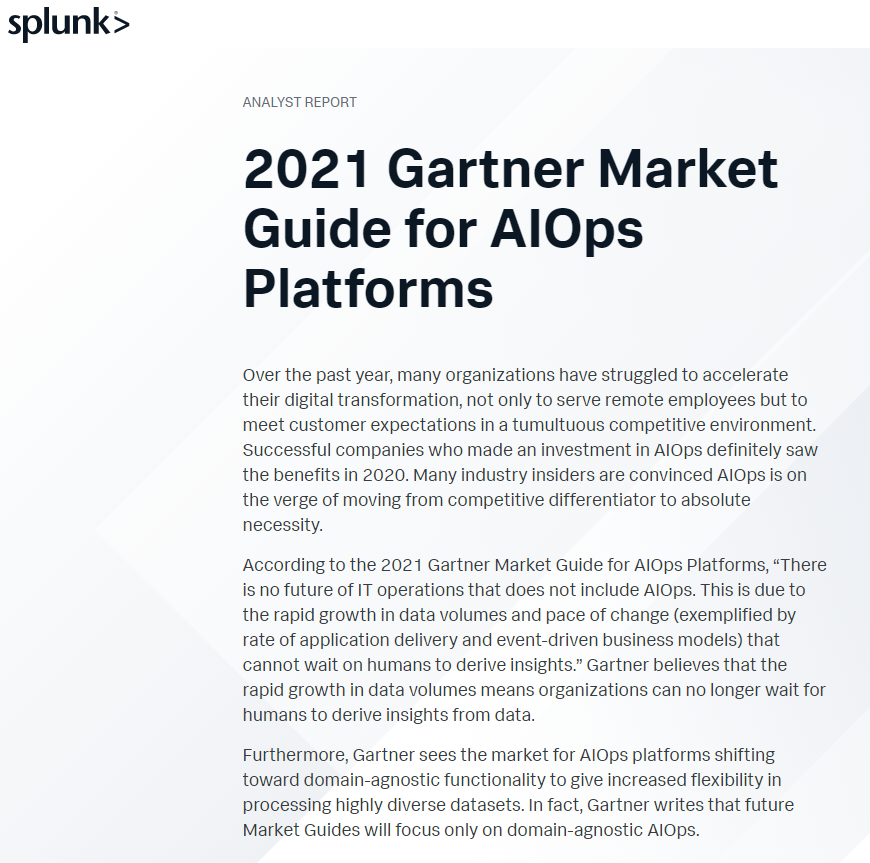 Over the past year, many organizations have struggled to accelerate their digital transformation, not only to serve remote employees but to meet customer expectations in a tumultuous competitive environment. Successful companies who made an investment in AIOps definitely saw the benefits in 2020. Many industry insiders are convinced AIOps is on the verge of moving from competitive differentiator to absolute necessity.
According to the 2021 Gartner Market Guide for AIOps Platforms, "There is no future of IT operations that does not include AIOps. This is due to the rapid growth in data volumes and pace of change (exemplified by rate of application delivery and event-driven business models) that cannot wait on humans to derive insights." Gartner believes that the rapid growth in data volumes means organizations can no longer wait for humans to derive insights from data.
Furthermore, Gartner sees the market for AIOps platforms shifting toward domain-agnostic functionality to give increased flexibility in processing highly diverse datasets. In fact, Gartner writes that future Market Guides will focus only on domain-agnostic AIOps.