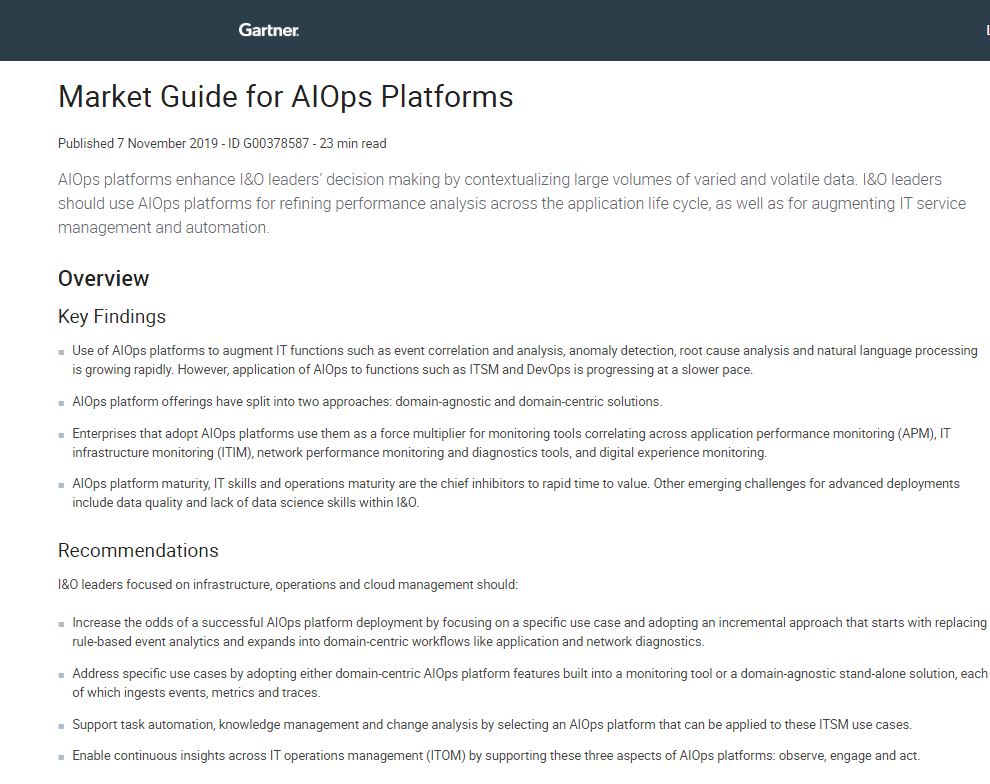 Modern organizations increasingly rely on AI (artificial intelligence) technologies in IT operations (AIOps) to help address rapid growth in data volumes and variety, the need for teams to analyze this data and find ways to automate and predict issues before they occur. AIOps platforms have emerged as a solution to many of these challenges and have proven to be a valuable tool that IT leaders can rely on as they focus on digital transformation in their organizations.
Gartner has released its latest Market Guide for AIOps Platforms, which provides findings from research into the AIOps industry and its latest developments.
We believe that by downloading your complimentary copy you can:
Learn how organizations can increase their odds of a successful AIOps platform deployment
Read about the emerging challenges and recommendations for I&O leaders
Compare different AIOps platform vendors and their range of capabilities
This guide is in German.