Voter Info Incident Leads Breach Roundup
Ontario Reports USBs Missing; Lawmakers' SSNs Posted Online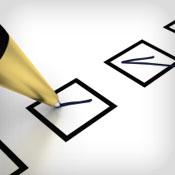 In this week's breach roundup, USB keys containing information on Ontario voters were reported missing, and Social Security numbers for New York lawmakers were inadvertently posted online by a news outlet.
See Also: Live Webinar | Software Security: Prescriptive vs. Descriptive
Canadian Voter Information Missing
Two unencrypted USB keys carrying copies of information about voters in Ontario, Canada, are missing, potentially exposing information on between 1.4 million and 2.4 million individuals, according to Elections Ontario officials.
In a statement issued July 17, Chief Electoral Officer Greg Essensa says that the two USB keys contained information on voters in 20 to 25 electoral districts.
The potentially compromised information includes full name, gender, date of birth, address, as well as administrative codes used solely for election purposes and any other personal information updates provided to Elections Ontario by voters during the last election period, the statement says. Also on the USB keys was information on whether an individual voted in the October 2011 provincial election.
NY Lawmakers' SSNs Exposed
The Social Security numbers for 319 New York state lawmakers and staff were exposed after the Gannett News Service posted online a spreadsheet listing daily travel expenses for the lawmakers.
New York State Comptroller Thomas DiNapoli's office included the personal information in the database it provided to Gannett, according to an e-mail statement from the comptroller's office. The Social Security numbers were included in a hidden tab within the spreadsheet and could have been accessed by anyone.
The information that was inadvertently posted online was taken down once it was discovered, a spokesman for the comptroller says. A notification letter was sent to all affected individuals.
Oregon Dental Practice Breached
Molalla Family Dental in Oregon is notifying more than 4,300 patients of an online data breach that exposed sensitive information.
The practice reports in a press release that on May 18, someone gained unauthorized access to the information through a "back-door portal." The exposed information included patient names, Social Security numbers, X-rays, insurance information and credit card numbers.
Molalla Family Dental is providing affected individuals with one year of free identity theft and credit monitoring services through ID Experts.