Twitter Says It Was Not Breached
Source of Leaked Information Remains Unclear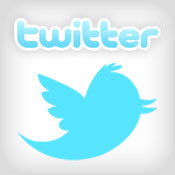 News spread May 9 that information about more than 55,000 Twitter accounts had been leaked. But in a May 10 statement, the company said it was not breached, and the source of the leaked information remains unclear.
See Also: Live Webinar | Software Security: Prescriptive vs. Descriptive
"We've looked into this and can confirm that Twitter was not compromised," the statement read.
On May 9, a posting on the activist and hacking news site Airdemon.net stated that Twitter had been hacked, and that the intruders posted the information, which consisted of usernames and passwords, on the website Pastebin.
A blog post on Twitter's Japanese site explained that the compromise came from a site other than Twitter, and that as a precaution, password resets were issued to those who may have been affected.
"It's worth noting that, so far, we've discovered that the list of alleged accounts and passwords found on Pastebin consists of more than 20,000 duplicates, many spam accounts that have already been suspended and many login credentials that do not appear to be linked [that is, the password and username are not actually associated with each other]," the company said in an e-mailed statement.