ICO Fines Private Investigator £89,000
Firm Tricked Organizations Into Revealing Personal Data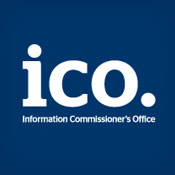 A private investigator has been fined £89,000 by the UK Information Commissioner's Office for operating a company that tricked organizations into revealing personal details about customers.
See Also: The Evolution of Email Security
Barry Spencer ran ICU Investigations Limited in Feltham, Middlesex, England, along with co-owner Adrian Stanton, according to the ICO. The company worked on behalf of clients to trace individuals, primarily for the purpose of debt recovery, the ICO says.
The company routinely tricked organizations, including utility companies, healthcare organizations and others, into revealing personal data, often by claiming to be the individuals they were trying to trace, the ICO says. Based on an investigation, the ICO estimates that the company committed nearly 2,000 separate offenses between April 1, 2009 and May 12, 2010.
Spencer has been ordered to pay a £12,000 fine and £8,000 towards prosecution costs. A confiscation order of more than £69,000 was made under the Proceeds of Crime Act, the ICO says. The company, ICU Investigations Ltd., was also found guilty as a separate defendant and ordered to pay a £100 fine.
Spencer faces 20 months in prison if the confiscation order isn't paid, the ICO says.
"People have the right to have their personal data kept securely," says Stephen Eckersley, head of enforcement at the ICO. "The [ICO] will do everything in its power to bring unscrupulous private investigators, such as ICU Investigations Ltd., to justice, including pursuing confiscation where appropriate to remove the benefit made by offenders from their offending."
Spencer, along with Stanton, were convicted at an earlier trial on Nov. 20, 2013 (see: Private Investigators Sentenced). On Jan. 24, Stanton and five other employees of ICU Investigations Limited were fined a total of £18,500 and ordered to pay £15,607 in prosecution costs. Spencer's sentencing was delayed until this month.
"Private investigators must learn they are not above the law," ICO criminal investigations team manager Damian Moran said. "While the majority of private investigators go about their business in an honest manner, unscrupulous operators such as ICU Investigations Ltd. taint the industry and blight the reputations of their counterparts."