Germany: 18 Million Identities Stolen
Warns Users to Scan for Malware, Change Passwords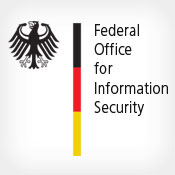 Germany's Federal Office for Information Security is warning Internet users to scan their computers for malware and change their passwords following the announcement of a new identity theft case involving 18 million compromised e-mail addresses and passwords.
See Also: 10 Incredible Ways You Can Be Hacked Through Email & How To Stop The Bad Guys
The BSI (Das Bundesamt für Sicherheit in der Informationstechnik) says 3 million of the compromised e-mail addresses are German. The compromise was found through an ongoing investigation involving a botnet, the BSI says in an April 7 statement.
The BSI was asked to look into the breach by prosecutors in Verden, a town in the center of Lower Saxony, according to an April 4 statement. Presently, the BSI is only able to directly notify 70 percent of the affected German e-mail addresses.
Online users can check to see if their e-mail address is among the compromised accounts by using an online tool the federal office set up.
BSI spokesperson Tim Griese said the investigation is being led by prosecution authorities in the city of Verden, but couldn't comment on the nature of the investigation or the source of the breach.
The news follows an incident in January where the BSI encouraged Internet users to utilize an online tool to verify whether they were among the 16 million individuals whose personal information had been compromised for the purposes of identity theft (see: Germany: 16 Million Accounts Breached).
The BSI said it learned of the compromised accounts in January from several research institutions and local law enforcement agencies that were analyzing botnets. Compromised information included e-mail addresses and passwords for e-mail, social networks and online shops, among other things, the BSI said.