Secure Pipes: Changing the Expectation of Your Internet Service Providers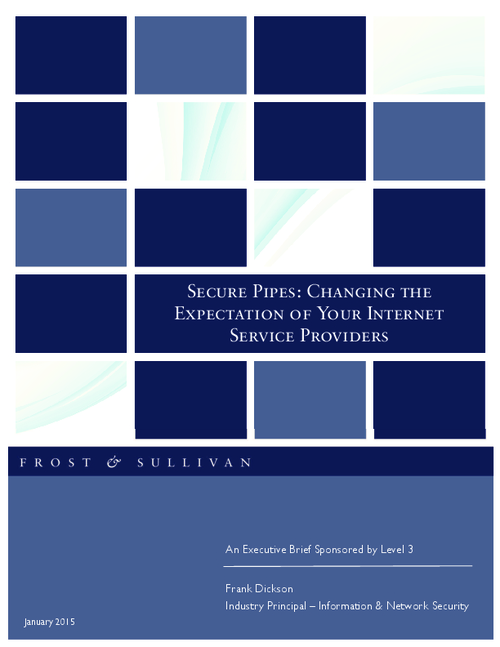 The time has come to change the way that security is conducted. The era of "bolt-on" security solutions needs to come to an end, or at least be recalibrated. Built-in security should become the expectation. Customers are not looking to buy "products" such as broadband access or Web filtering. Customers are looking for a solution-i.e., clean and secure connectivity.
Download this whitepaper to learn why "secure pipes" changes the conversation from a reactive security approach to one that is proactive.