Changing the Expectation of Your Internet Service Providers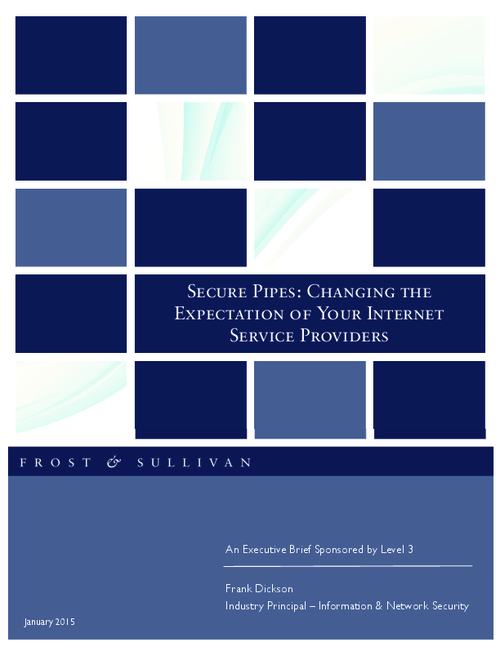 The practical reality for many organisations is that they are spending more money on security, and are expending more and more energy addressing staffing challenges; but these same organisations are simply "spinning faster" but not making any true progress. Something has to change. At the risk of employing an overused term, a paradigm shift is in order. The manner in which security is approached needs to fundamentally change.
Download this whitepaper to learn how "secure pipes" can change the conversation from a reactive security approach to one that is proactive.